Published on 10 December 2014
If you've been finding the best winter break deals harder to come by this season as compared to last then don't worry; chances are it's not just you.

According to industry insiders at Expedia, hotel bookings in Scotland are up over 30 per cent for the third quarter of 2014 when compared with the same period in 2013. Figures for hotel searches in Scotland's capital Edinburgh are up 40 per cent in just the last 90 days, whilst the figure for Glasgow is an impressive 50 per cent.

Once again it's North American holidaymakers who appear to be leading the charge for accommodation, but they are closely followed with enquiries from Germany, Australia and Ireland, whilst pinpointed as emergent markets for the Scottish tourism industry are Venezuela, Indonesia and Austria.

Expedia's report also revealed that international travellers tend to stay longer in Scotland than their domestic counterparts, staying an average of a day and a half longer. It also seems they're booking much further in advance, for example Australian travellers are now on average booking their Scottish trip almost 3 months in advance.

The trend then appears to be for Scottish accommodation to become busier right the year round. What was once defined as 'the tourist season' (essentially the summer months) has now expanded well into October, and even November, with a further spike in numbers at Christmas and New Year.

Despite all this there are still some good prices to be had if you shop around a bit. Edinburgh in particular has a huge range of accommodation on offer, which tends to keep prices competitive. It's worth remembering as well that once Hogmanay passes prices will see a sharp drop off as hoteliers attempt to fill rooms during the quiet January and February periods - the best time to grab a bargain.
Published on 09 January 2014
With Christmas and New Year having passed, this is now one of the quietest times of year for the hospitality industry. Accommodation prices - at least for those that stay open during this period - drop significantly during January and February, before ramping up again as the Easter break approaches. If you can stretch to it after the festivities, this is often an ideal time to grab a bargain break. Here's a few of the offers that have caught our attention.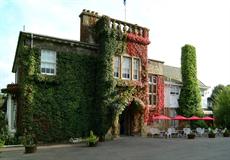 Dalmeny Park Country House Hotel is located just outside Barrhead, south of Glasgow. This 4-star hotel features some delightful, traditionally decorated rooms and is within easy reach of Glasgow city centre and the airport. Prices right now are very attractive, starting from just £40 per night.
The Doubletree by Hilton Aberdeen City Centre is a 4-star hotel located towards the coast of the granite city, but (as the name implies!) within easy reach of the middle of town. It features a spa, pool and wellness centre, and guests have praised the well-equipped gym and good-sized beds. It's currently priced from just £49 per night.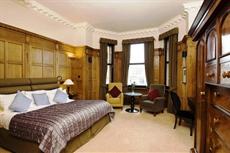 The lavish 5-star Scotsman in Edinburgh is currently available for as low as £98 per night (it's normally well above £100), so if you fancy treating yourself it has everything you'd expect from a top-notch hotel, including an on-site gym, pool, sauna and spa, and of course mini bars in the rooms!
Finally, the Aston Hotel in Dumfries is a very nicely appointed 3-star hotel which has been particularly noted by guests for the quality of its dining. Features include free Wi-Fi, air conditioned rooms, dry cleaning and banquet facilities. Prices currently start from just £39 per night.
Are you a hotel, guest house or B&B owner with a deal on offer on your accommodation? Why not get in touch with us and we'll include the offer on our blog.
Published on 16 September 2013
The 2013 summer season coming to an end, and with it we've begun to notice some significant drops in accommodation prices as Scottish hotels, B&Bs and guest houses look to fill unoccupied rooms. For example, a cursory look around LateRooms and Booking.com offers some real bargain deals in Scotland for the coming couple of weeks.


Gleddoch House Hotel Golf & Spa is an immediate standout. Located in a lovely setting out to the west of Glasgow, this 4 star AA assessed hotel boasts facilities such as a 16m indoor heated pool and a gymnasium, along with its 18 hole championship golf course. We've spotted prices currently as low as £60 per night for a standard twin or double room.

The delightful Western House Hotel in Ayr also caught our eye, with double or twin rooms from just £50 per night (check out the week commencing 23 Sep). This 4 star Visit Scotland assessed hotel has been highly praised by guests, particularly for customer service and room quality.

If you fancy a break in the big city the 3 star Swallow Glasgow Hotel looks a good bet with prices from £49 for a twin or double room, breakfast included - take a look towards the end of September for the best deals on this one. The Swallow is just 10 minutes drive from Glasgow Airport.


Meanwhile up in the Highlands the 3 star Cruachan Hotel in Fort William currently has deals on offer from as low as £30 per night. The Cruachan has been praised by guests for having good on-site parking and clean rooms.

It's worth bearing in mind that as we head into October there will likely be another spike in prices, coinciding with the school holidays. So if you fancy a late season bargain break, now may be the best time.
Are you a hotel, guest house or B&B owner with a deal on offer on your accommodation? Why not get in touch with us and we'll include the offer on our blog.
Published on 30 August 2013
It's probably the first thing we look for when booking a place to stay, the star rating of the accommodation in question. Five stars leap out at us, screaming opulent luxury, one star surely means things will be pretty basic and spartan. Anything in between we'll judge accordingly. But are we judging too quickly, and just how much information can you gleam from those five-prong sets?

In times gone by, in Britain at least, things seemed more straightforward. The AA (Automobile Association) and the RAC both provided 1 to 5 star ratings for hotels, which generally gave you a straightforward idea of what you were in for. Times have changed however. The RAC pulled out of accommodation grading a few years ago, and in Scotland grading is now provided not just by the AA but also by VisitScotland, the national tourism organisation.

The latter's rating schemes are by far the most likely you'll encounter in Scotland, however it's not necessarily a case of glancing at the number of pips to get an idea of luxury. For one thing the rating awarded has a much heavier focus on overall standards of cleanliness, service and hospitality, with 1 star indicating "clean and tidy, a fair and acceptable, if basic, standard", up to 5 stars indicating "an exceptional standard". This however is not a flat rating system covering all forms of accommodation, but have differing criteria in multiple categories, from B&Bs and budget hotels, to serviced apartments, lodges and metro hotels. Put simply a 5 star rural B&B is very unlikely to have the same level of opulence and on-hand services as a large 5 star city hotel. Standards though should be "exceptional" in both cases.

In the internet era however we now have the ability to in some ways turn the traditional ratings system on its head, via guest ratings. Some have suggested (not surprisingly accommodation owners in particular) that guest reviews and ratings, provided most prominently by the likes of TripAdvisor, are not a fair and accurate representation of the accommodation in question. A guest may be more likely to provide a review only if they've had a negative experience, as opposed to those who've had a positive experience and therefore didn't feel the need to express an opinion, which may distort the view of potential future guests. There may be some truth in this, but overall its fair to say good accommodation will have overwhelmingly good reviews, although the more reviews the more accurate the picture.

Such is the strength of guest reviews accommodation providers can often charge a higher price than might be expected for their star rating, such is the strength of the reputation they've built up through their patrons. It's also worth looking out for accommodation that has no, or has supplied no star rating, but which nevertheless has good guest ratings.

So, what's in a star? Well, plenty as it turns out, in fact probably more than initially meets the eye. But as we've seen there's now more than one way to judge if your potential accommodation is worth staying in.
Published on 29 July 2013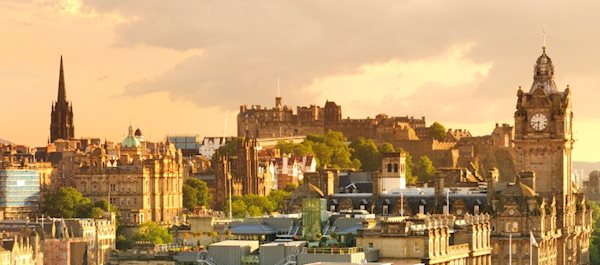 Some interesting and very encouraging news for the Scottish hospitality industry emerged last Friday. A study conducted by business advisers BDO LLP revealed that Scotland had the biggest hotel income and occupancy levels in the UK for May 2013, with an average room yield of £59. This compares with an average of £44 in England and £39 in Wales. The Scottish figure represents a substantial increase of 10.6% on the same period last year.

Within Scotland the biggest increase was in Edinburgh, with revenue up 19.8% and occupancy increasing by 7.3%. This upturn has been largely attributed to a boost in tourist numbers, combined with an increase in high-profile conferences bringing in business visitors.

Aberdeen also fared well, with revenue up 16% and occupancy up 1.4%. Indeed revenue here was the highest in the UK outside London, with an average of £77.02 per room. BDO say the driving factor here is the city's thriving oil and gas industry.

All this, you might assume, greatly limits the prospects of picking up any great deals, particularly over the remaining summer months. This however is not necessarily the case at all. For example, the report pointed out that Glasgow did not see a significant increase in its figures, due in large part to the city being more reliant on high volume conference and event work for filling rooms, which are year round events, rather than the seasonal tourist boom. Therefore even at this time of year the city's room rates are frequently still very reasonable.

However (and, yes, we know we've pointed this out before!) wherever your intended destination, there are almost always a few places that will suddenly drop their prices at short notice, in an effort to get their occupancy levels up. Just keep your eyes peeled!