With Christmas and New Year having passed, this is now one of the quietest times of year for the hospitality industry. Accommodation prices - at least for those that stay open during this period - drop significantly during January and February, before ramping up again as the Easter break approaches. If you can stretch to it after the festivities, this is often an ideal time to grab a bargain break. Here's a few of the offers that have caught our attention.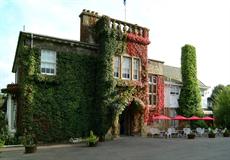 Dalmeny Park Country House Hotel is located just outside Barrhead, south of Glasgow. This 4-star hotel features some delightful, traditionally decorated rooms and is within easy reach of Glasgow city centre and the airport. Prices right now are very attractive, starting from just £40 per night.
The Doubletree by Hilton Aberdeen City Centre is a 4-star hotel located towards the coast of the granite city, but (as the name implies!) within easy reach of the middle of town. It features a spa, pool and wellness centre, and guests have praised the well-equipped gym and good-sized beds. It's currently priced from just £49 per night.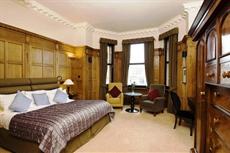 The lavish 5-star Scotsman in Edinburgh is currently available for as low as £98 per night (it's normally well above £100), so if you fancy treating yourself it has everything you'd expect from a top-notch hotel, including an on-site gym, pool, sauna and spa, and of course mini bars in the rooms!
Finally, the Aston Hotel in Dumfries is a very nicely appointed 3-star hotel which has been particularly noted by guests for the quality of its dining. Features include free Wi-Fi, air conditioned rooms, dry cleaning and banquet facilities. Prices currently start from just £39 per night.
Are you a hotel, guest house or B&B owner with a deal on offer on your accommodation? Why not get in touch with us and we'll include the offer on our blog.